Automating certain parts of the hiring process helps speed up the time to hire and capture quality candidates quickly. Automation allows you to spend less time manually contacting applicants to provide missing information and more time progressing applicants through your hiring process.
In this article we will cover:

Opting-In to Automated Outreach
To opt-in to automation, click 'Hi' and select 'Settings' from the dropdown menu.

Select 'Automations'.

Check the box to 'Enable Automated Outreach', then click 'Update'. This automatically sends requests to candidates for more information if one or more of the details below is missing from their profile. Note: Applicants with missing email addresses will be flagged for missing information but will not be included in automated outreach.
First Name

Last Name

Resume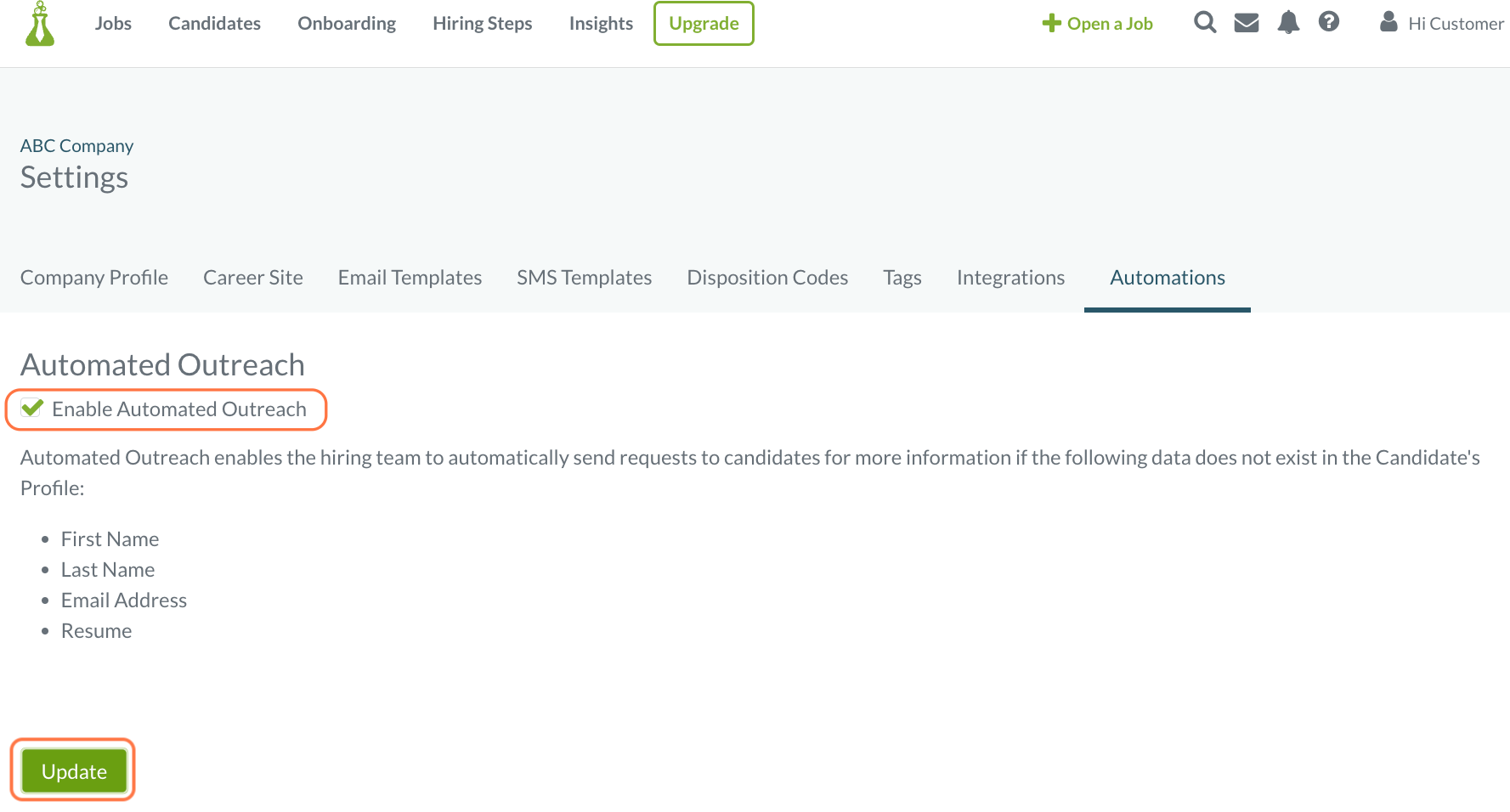 Identifying When Applicants Are Missing Information
When an applicant is missing one of the pieces of information listed above, you will see 'Incomplete' underlined in red beneath their application.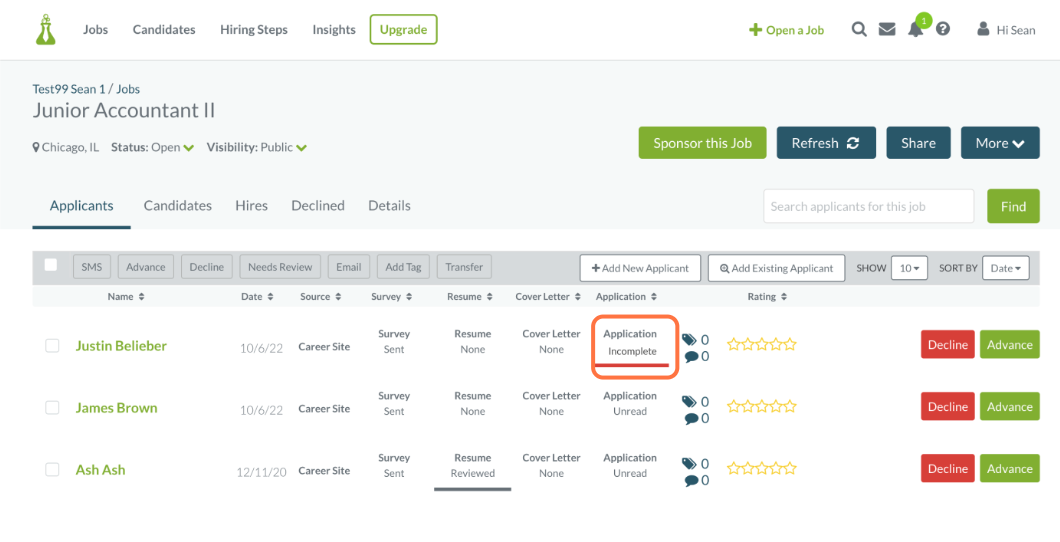 Click on the applicant's name, then click the 'Documents' tab to see when the request for additional information was sent.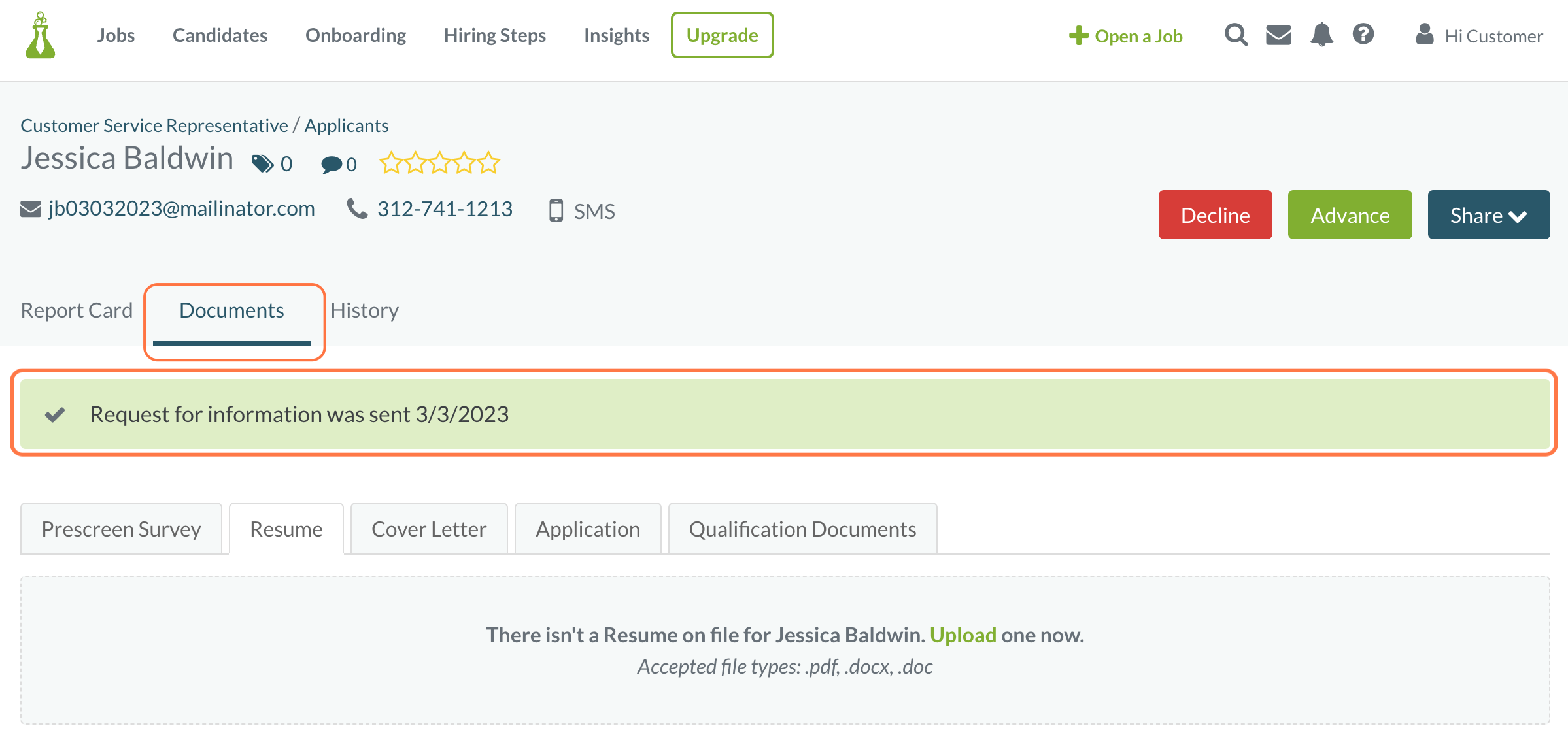 When the applicant has updated their information, the action will be logged in their History.

Manually Requesting Additional Information
If the automation setting is not turned on for your account, you can still send the request for additional information manually. Even if automation is turned on, you will need to send the request this way if an applicant is added to a job manually.

To do this, click the 'Documents' tab in the applicant's profile, then click 'Send request to update information'.

When sending the request manually, you will see a preview of the email content. Click 'Send' when you are ready to send the email.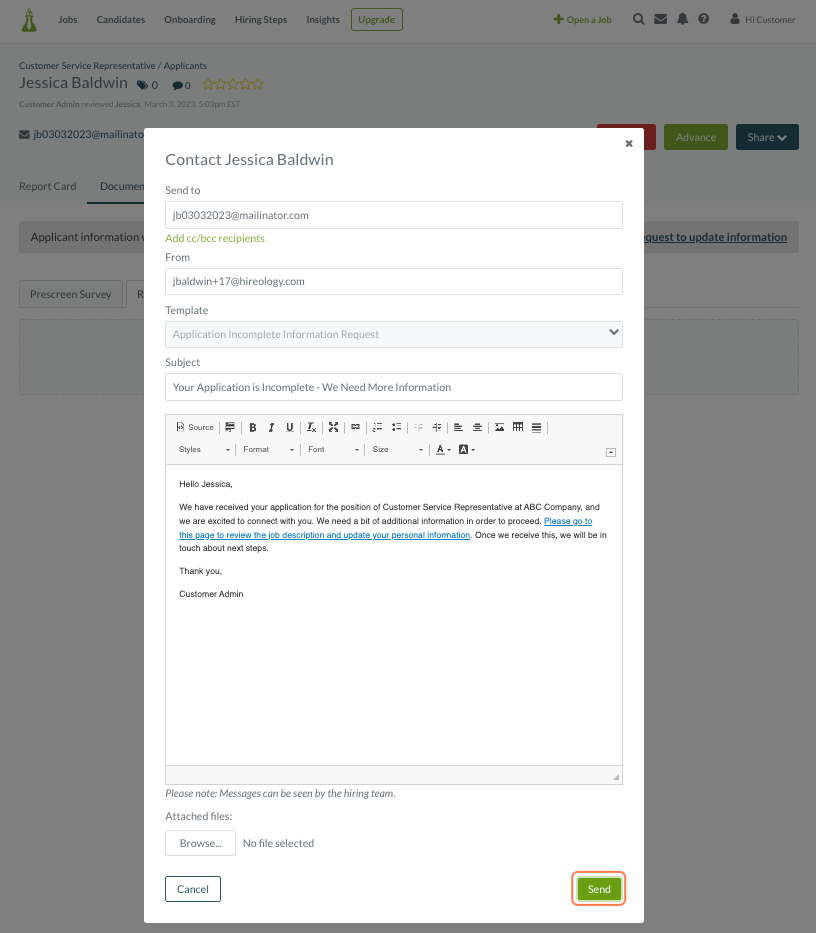 The Applicant Experience When Missing Information is Requested
Whether the message is sent manually or through automation, the candidate experience is the same. The candidate will receive an email message with a link to update their information.

When the link is clicked, they will be presented with a form to complete their profile.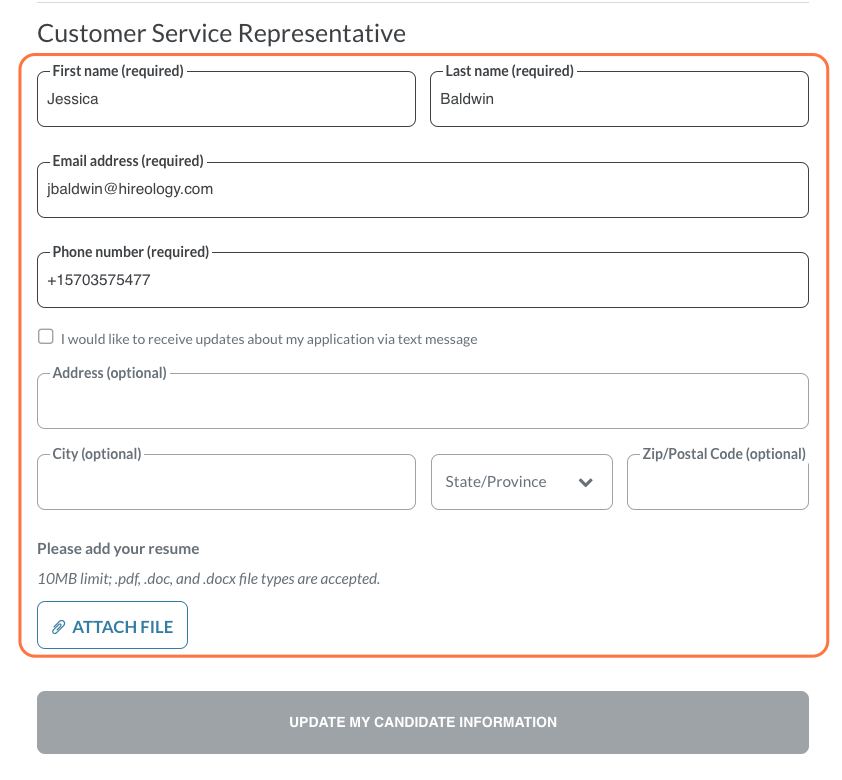 Related Topics