Email Settings - Adjust the Frequency of New Applicant Emails
If you're seeing too many emails come through for new applicants, you can adjust the frequency in your user settings menu. You have the option to receive a new one every time someone applies, a daily report of all new candidates, or a weekly report of all new candidates. These options help to eliminate the number of emails you are receiving on a daily basis. 

After you've logged into your account, click on the 'Hi [your name]' menu in the upper right hand corner of the page. Select 'My Info'.




Make sure the checkbox next to 'A new candidate applies to a job' is checked off then select the option that fits your needs. Click the orange 'Update' button to save the changes.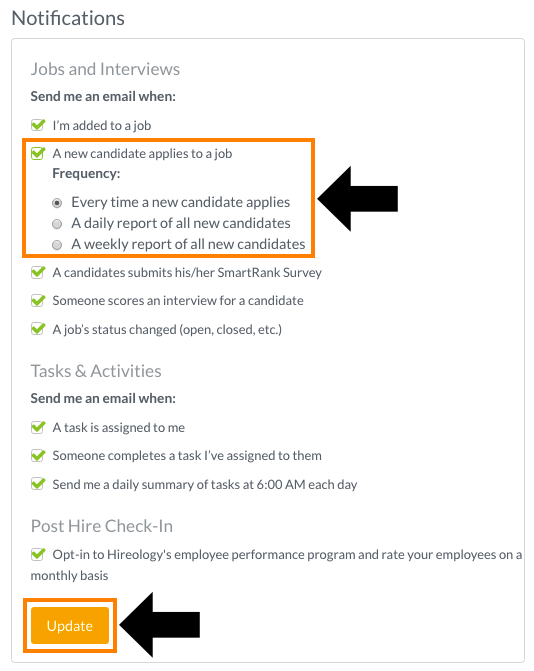 Last Updated: 3/16/2018