I ordered a SkillSurvey on my candidate. Now what?
Once you have processed a reference check order for a candidate, you will be able to see the 'References' status in your Selection Manager update from 'Send' to 'Sent'.




For your candidate, they will receive an email from our automated reference check provider, SkillSurvey.  The subject of the email will always be [Your Company Name] recruiting and the email comes from donotreply@skillsurvey.com.  It is best practice to let your candidate know what to look out for before you process the order, that way they know what to look out for.

Below is a copy of what the email to your candidate will look like.  They will be prompted to click a link and enter into the SkillSurvey platform to enter their references.





Once in the platform, the will see a brief description of what this part of the process is and the sort of information necessary in order to complete it.  The candidate has the option to either enter in their references or opt out.  If they opt out of the process, you will receive an email notification notifying you that the candidate has chosen not to proceed.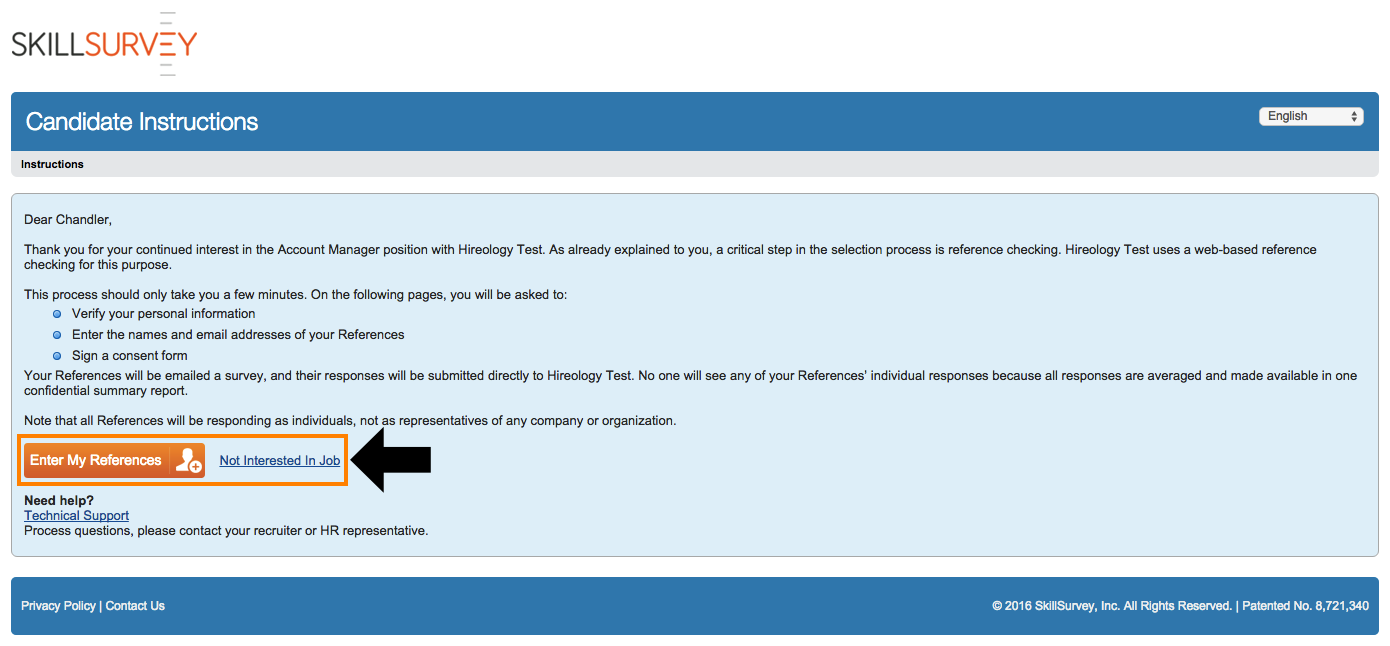 If they choose to move on with the reference check process, your candidate will then see instructions to follow the process of entering in their references' information.  They will be prompted to enter in the minimum number of references that you requested, one of those references must be a manager.

The candidate will enter in their reference's name, email address, describe how they worked with each other and the company information for the company they worked with the reference at.  They will repeat this process for as many references are required.  They will also have the ability to add in more references beyond the minimum.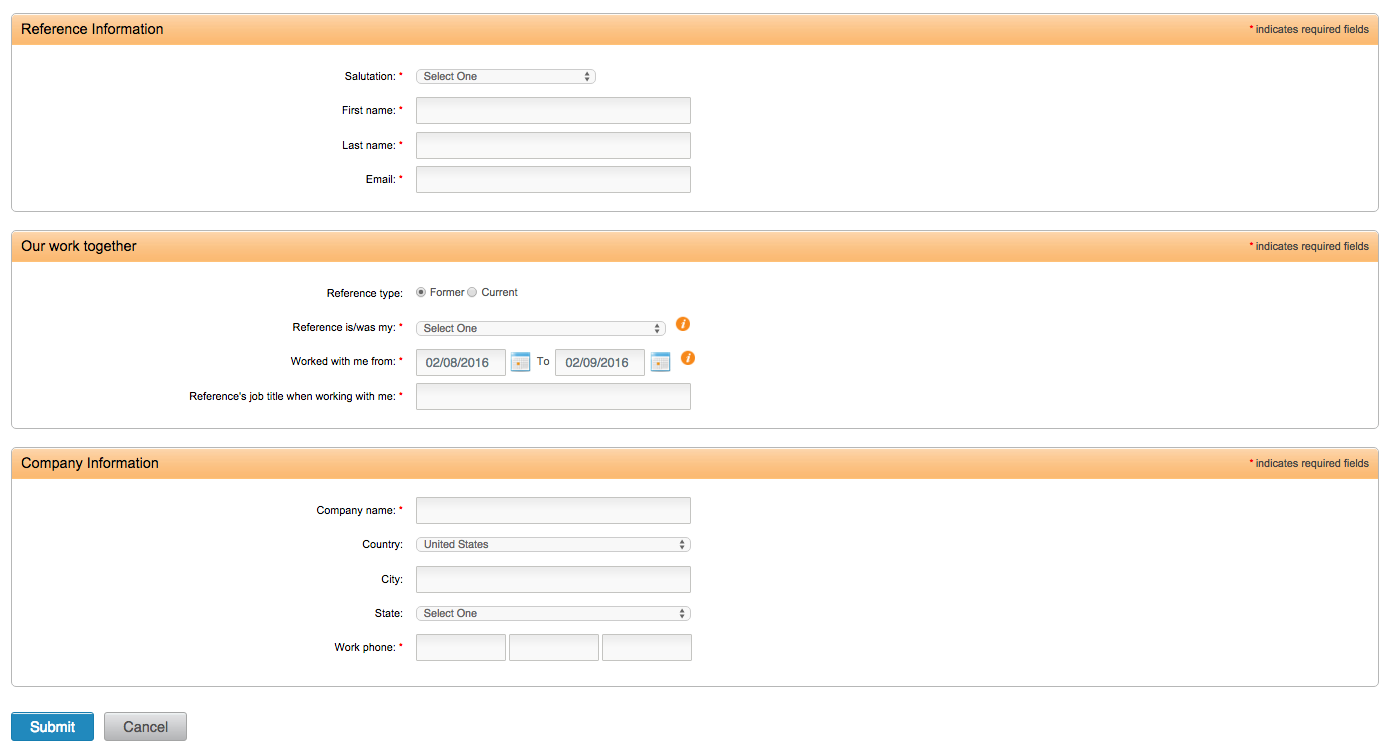 After they have entered in all of their references, they will be able to click the 'Send References' button.  Before the emails are sent, your candidate will first need to give their consent to the reference check.



You will receive a notification email once the candidate has entered in their references.  Additionally, you can see the progress being made on this candidate's reference check by viewing the status page in your Hireology account.





Last Updated: 6/29/2018