What is the Post Hire Check-in?
The Post-Hire Survey is a quick and easy way to track the performance of the candidates you successfully hired through Hireology.

Need to know how to 'Hire' someone in your account?  Check out the step-by-step guide here.

Periodically, you will receive an email from Hireology to rate your employee's performance.  The emails will have the subject It's time to rate [candidate's name] and others' performance.

In this email, click on the link to get started on rating their performance.

Please note that you must already be logged into your account in order for this link to be successful.



After you've landed on your account page, you'll see a list of job profiles that have employees needing rating.  Click on one of the arrows to begin rating.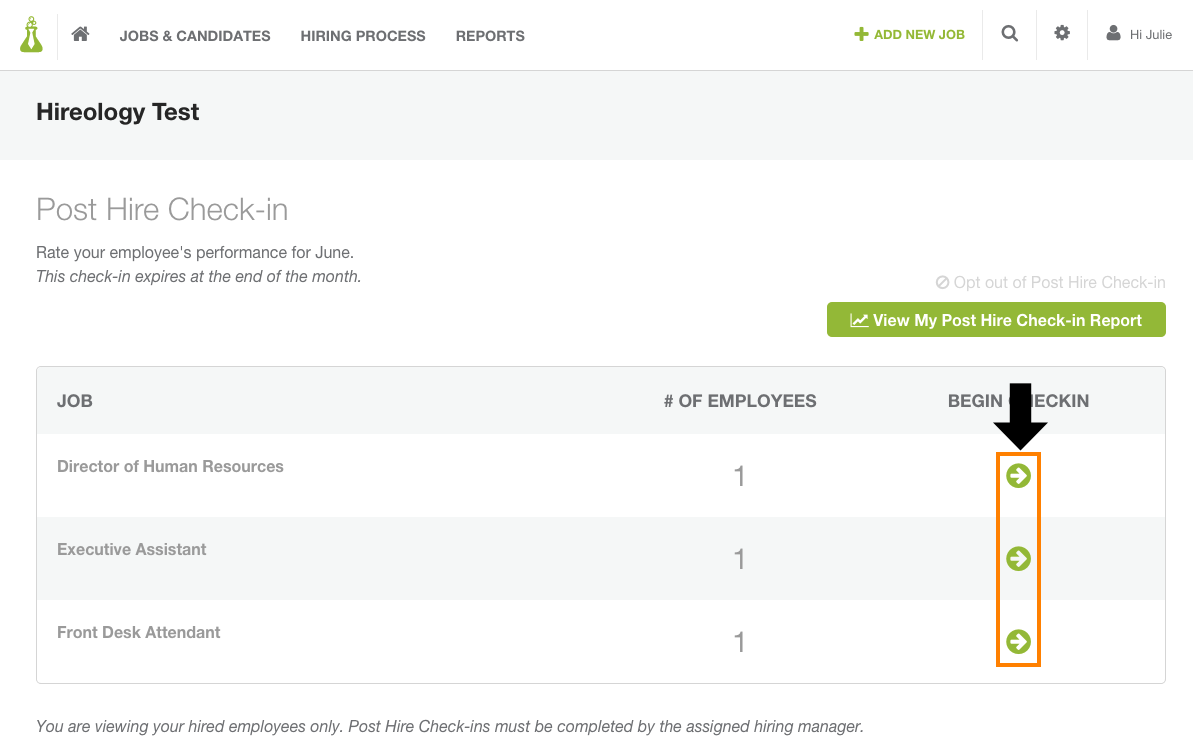 Next, answer three quick questions and click 'Save and Continue'.




Pick your poison... Click submit after leaving us feedback or go back to rate more candidates!






Last Updated: 7/1/2015