Can I delete comments from a candidate's record?
Yes!  If you left a comment on the incorrect candidate's record or if you would like to retract your statement, you can easily delete the comment from the Candidate History.

There are two different routes that you can take to accomplish this task.  You can either find the candidate using the search function or find the candidate in your Selection Manager.

Search Function: 

To use this route, you'll need to start out by looking the candidate up using the magnifying glass in the Navigation Bar.
Next, click on the job the candidate is associated with that you would like to remove the comment from.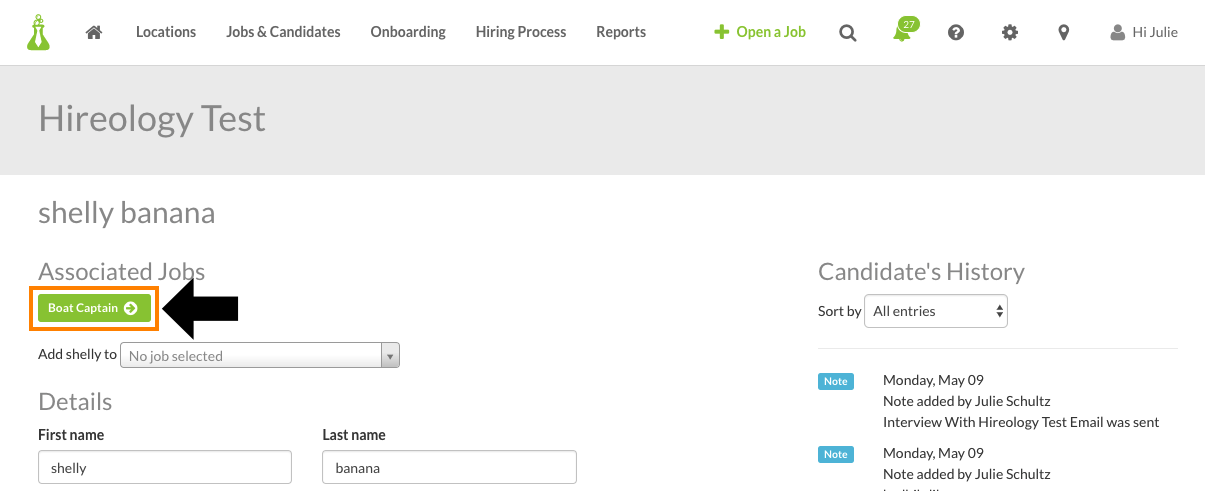 Once on the Job Status page, click on the 'Comment' bubble.
Click on the word 'delete' next to the comment you would like to delete.
Selection Manager:
To navigated using the Selection Manager. Click on the 'Jobs' tab then select the job your candidate is associated with.
Click on the 'Comment" bubble and click 'Delete' next to the comment you wish to delete. 
Last Updated: 8/3/2017