In just a few quick clicks, you can reject as many candidates (or applicants) from your job as need.

To start, navigate to your Selection Manager for the job you would like to "clean up" by clicking on the 'Jobs' tab from the navigation bar at the top of the page then click on the job title your applicants/candidates that you would like to reach out to live in.

Next, click the check box next to all of candidates/applicants you wish to reject.





Finally, click the 'Reject' button.





You will receive confirmation that your candidates have been rejected.  You will also have the opportunity to send a rejection email to all of the candidates you just dismissed.

To do this, click on the 'Customize and send rejection letter' link in the confirmation bar.




Read over the letter and make any adjustments as you see fit then click 'Send Email'.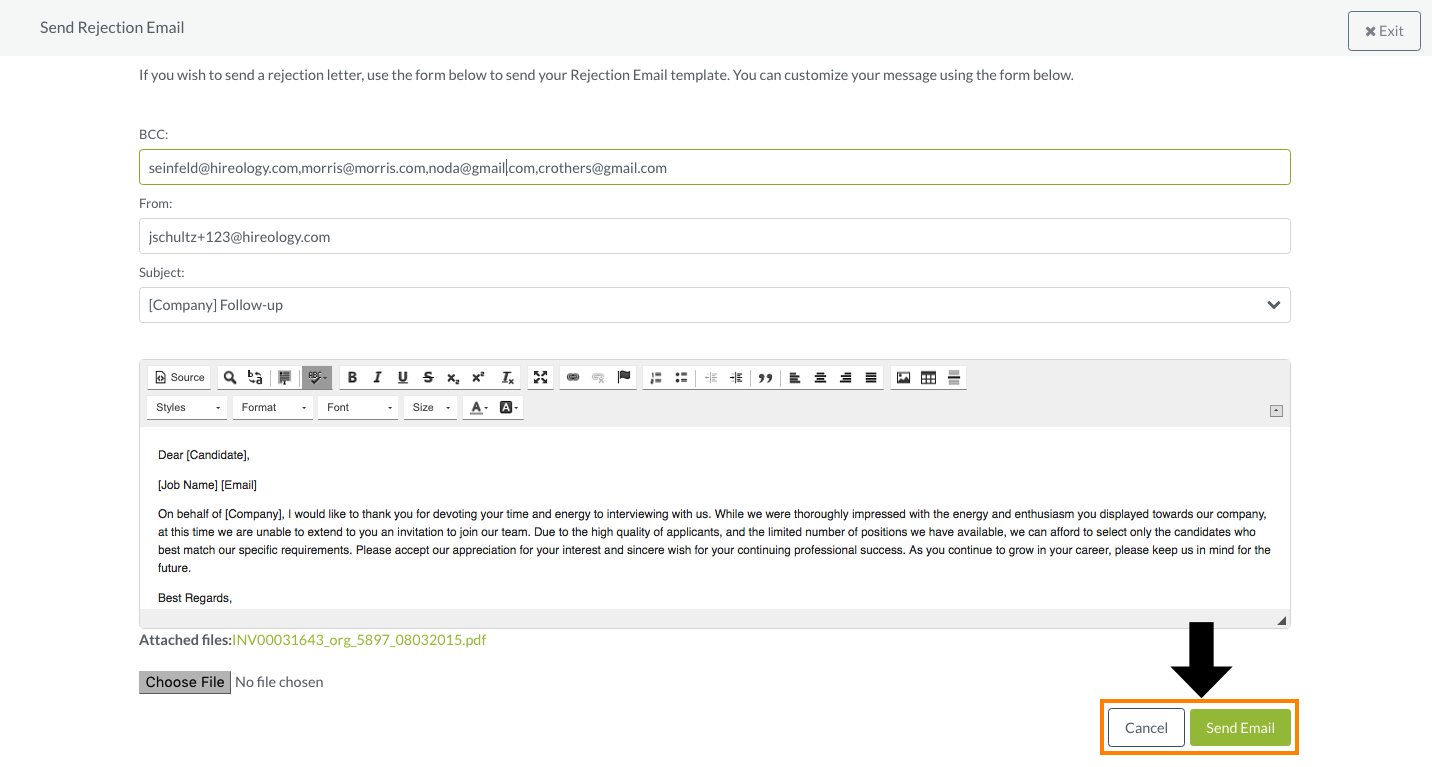 Last Updated: 7/31/2018