Background Checks for Candidates Outside of Hireology
Yes, you can! To begin, you will first need to add them as a candidate to the job you are currently considering them for.

To start this process, click on the 'Jobs & Candidates' tab from the Navigation Bar then click on the job title from your 'Open Jobs'.

From the 'Candidates' tab, click on 'Add New Candidate'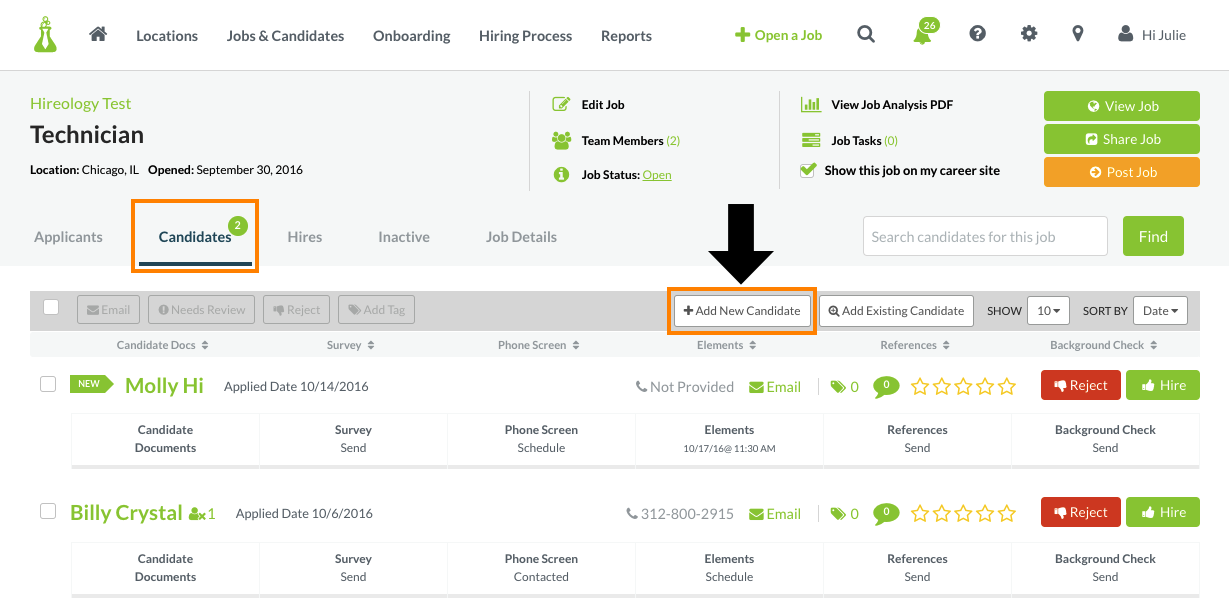 Add the candidate's first and last name and their email address.  These are the only two required fields in order to add this person to your candidate pool, however, if you wish to fill out more of the information then you have the ability to do so.  Click 'Add this Person' to save the candidate.




After the candidate has been added to your job profile, click on 'Send' under the Background Checks heading to start the ordering process.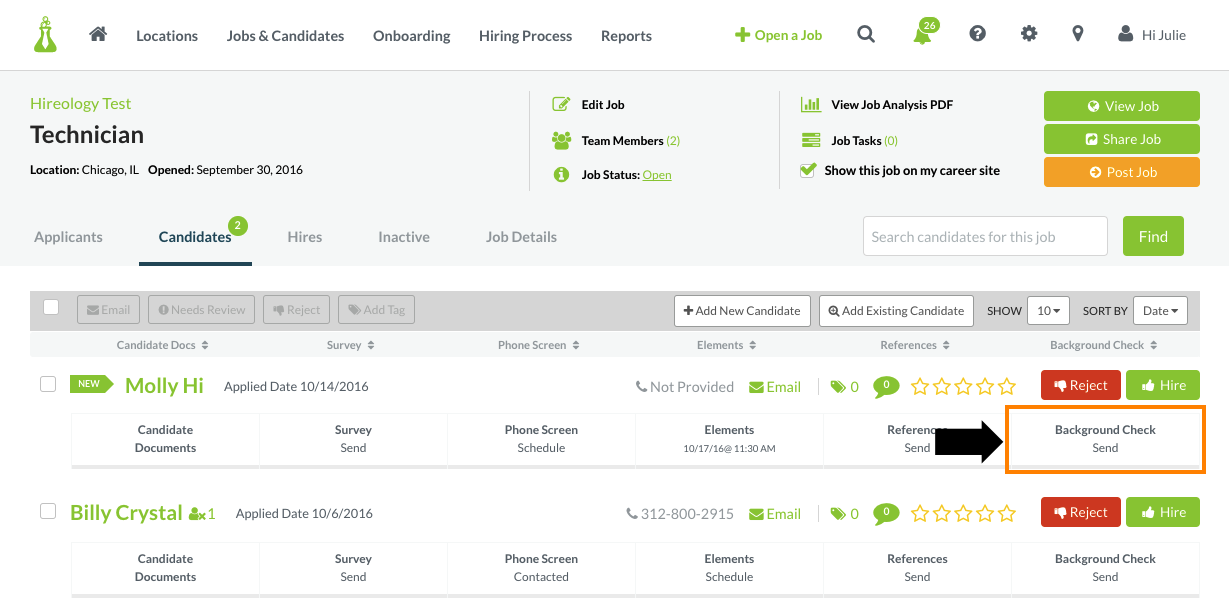 Next, select the services you would like to order.  Click 'Continue'.

Please note that the last background check order you placed will always be listed at the top of the options, highlighted in green.




Lastly, you will need to confirm the services ordered and your candidate's contact information.

The candidate's name and email will automatically populate in these fields.  Before proceeding, make sure that both name and email are correct.  

(Side note: An email address IS mandatory as our process is completely automated.  Once ordered, your candidate will receive an email to complete the process electronically.)



If you find that you selected the wrong services, you have one last opportunity to change this before clicking the 'Confirm' button.  If you would like to go back and edit the services, click on the pencil icon.  Otherwise, click 'Confirm' to order and send the authorization email to the candidate.






Last Updated: 3/16/2018