There are two ways to reset your password for your Hireology account.  You can either do this through your account or through the login screen.

The first way is using the login screen.  Start by going to app.hireology.com. 

Step 1: Click on 'Trouble signing in?'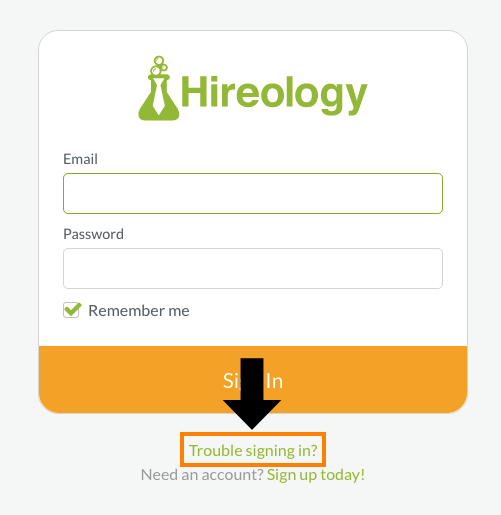 Step 2: Enter your email address and click 'Reset Password'.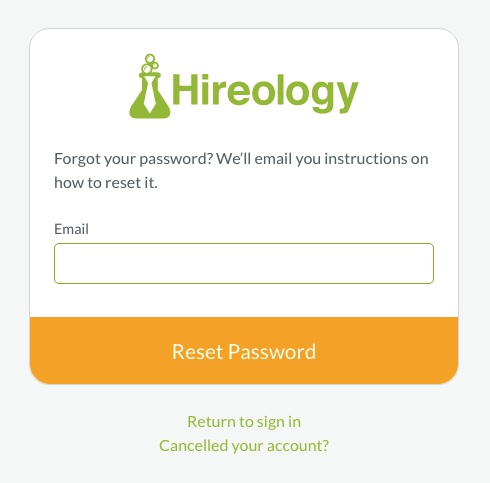 Instructions will be sent to you with how to reset your password. 

The other way to reset/changing your password is by actually being in your account. 

Step 1: Click on your name in the upper, righthand corner then select 'My Info'. 





Step 2: Click on 'Edit your personal information'. 





Step 3: Enter in your new password and click 'Update' to save your changes. 






Passwords must be a minimum of 8 characters and include at least one uppercase letter, one lowercase letter, one number, and one special character and may not contain more than three repeating or sequential characters or any personal identifiers or usernames.





Last Updated: 8/2/2018