Begin a Background Check Order - Company Authorization
To begin ordering background checks through your Hireology account, we first need to get you authorized.  The authorization process is very easy and once submitted, there is zero wait time to begin ordering.

To start the process, click on 'Send' under the 'Background Check' heading of the 'Verify' tab in your Selection Manager.  You can click this button next to any candidate, you'll be routed to the same page regardless.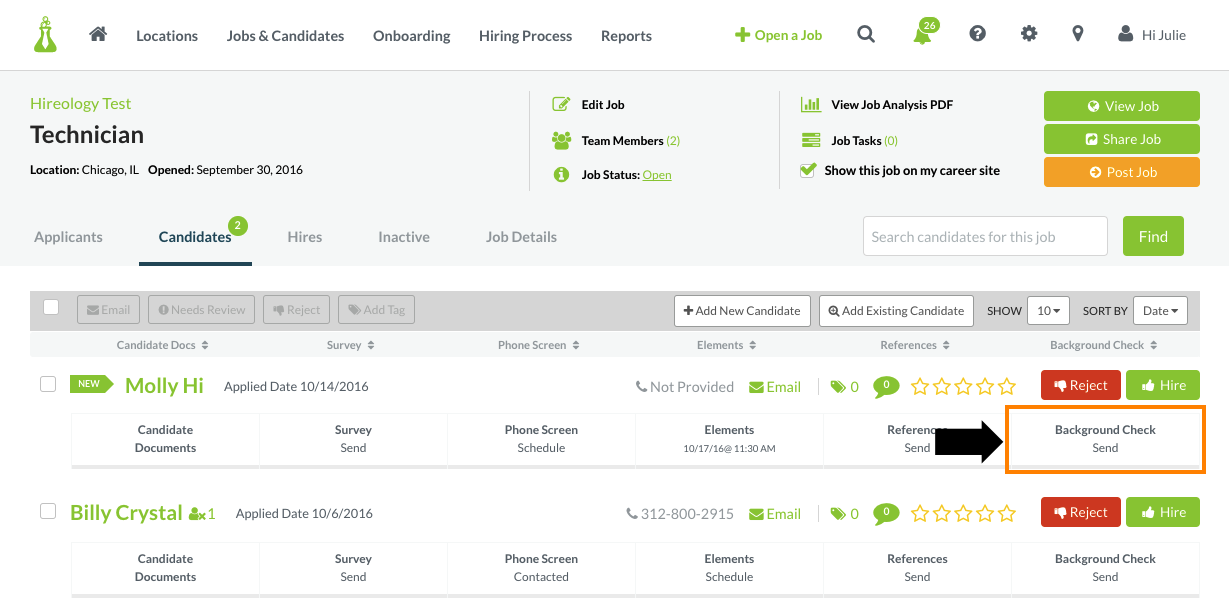 The next thing you will see after clicking 'Send' is the Background Check Authorization Form.  You will need to fill in all fields in order for the form to be submitted.

Once all fields are filled in, e-sign your name and click 'I Agree'.  By clicking the 'Agree' button, you are accepting all Terms & Conditions associated with running background checks through your Hireology account and our vendor, Accurate Background.

Note: Only users with Admin privileges will have the ability to sign off on this form.  The person doing the set up should be a decision maker within the company with privileges to order and view background checks.





Last Updated: 3/16/2018