You can find all of your billing information including transactions from the current and past months in your account by clicking the User Settings menu and then select 'Billing'.

Please note that only the account owner will have access to this information.



Once on the Account Details page, you will have the ability to update your credit card information, view a custom date range charge history and export a transaction report to Excel.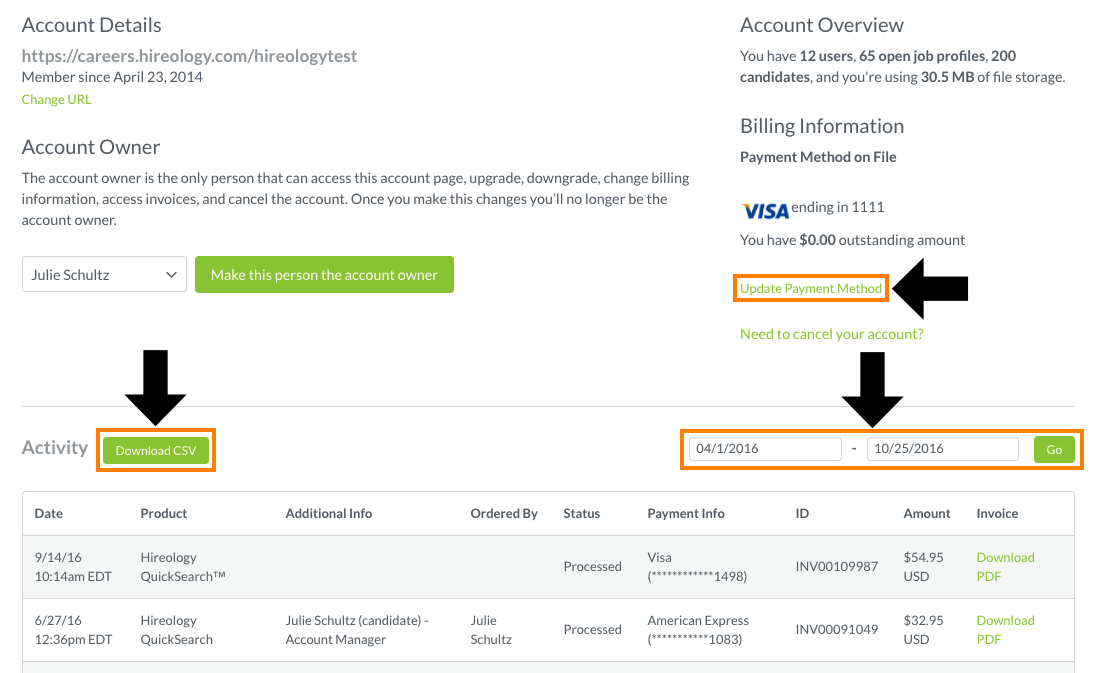 If you do not see this option, you do not have permission to view this page.


Last Updated:  3/16/2018