There is an easy way to track referrals through your Hireology account by editing your application.

To start, you'll want to make sure that the question is turned on in the application you're using. Start by navigating to your Hiring Steps page and then click through to the edit page for the application you'd like to include the question on.

On the "Basic Information" tab on the edit page for the application, you'll see an option to turn the "Where you referred by anyone in the company?" Check the box to turn it on and the asterisk if you'd like to make it a required question.




Once your edits have been saved to your application, your open jobs that have that particular application will automatically update. Any new applicants coming in moving forward will have this question appear.





When reviewing the candidate's application, you will see that he/she is a referral and who within their organization referred them. The candidate will also automatically receive an "Employee Referral" tag to make searching and tracking easy.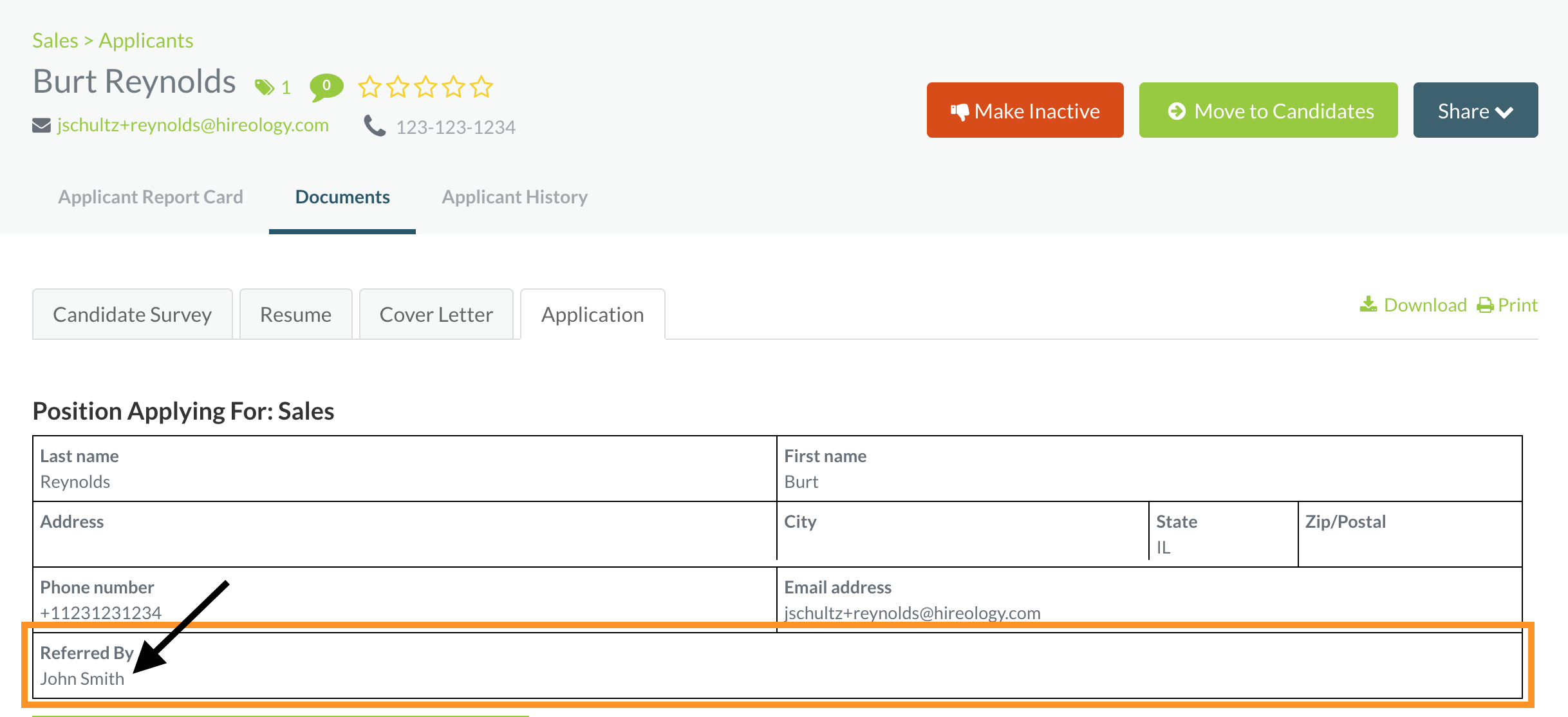 Last Updated: 3/16/2018