Can I view testing results within my Hireology account?
Yes! If you order testing on your candidate, once completed, you will be notified the results are ready to view within your Hireology account. To keep things easy, any and all testing you order on your candidate will be readily available on the same page, regardless of whether you order a Caliper or hard skills tests.

To review results within your Hireology account, first start by clicking on the 'Jobs' tab from the navigation bar at the top of the page.

Next, you'll click on the job title your candidate is going through your hiring process for.




In your Selection Manager, make sure you're on the 'Candidates' tab then click on the 'Testing' button for the candidate you would like to review. Because you have already ordered the assessment(s) for this candidate, the 'Testing' tab should read as 'View Orders'.




Once you click on the Testing tab, you'll be able to see the status of all assessments you have ordered for this particular candidate. If a candidate has completed an assessment, you will receive a notification with a link to review the results. On this page, you can click to download the full report and also see what you're still waiting on.

If you need to oder more assessments, you can also do so on this page by clicking the 'Order More Tests' button.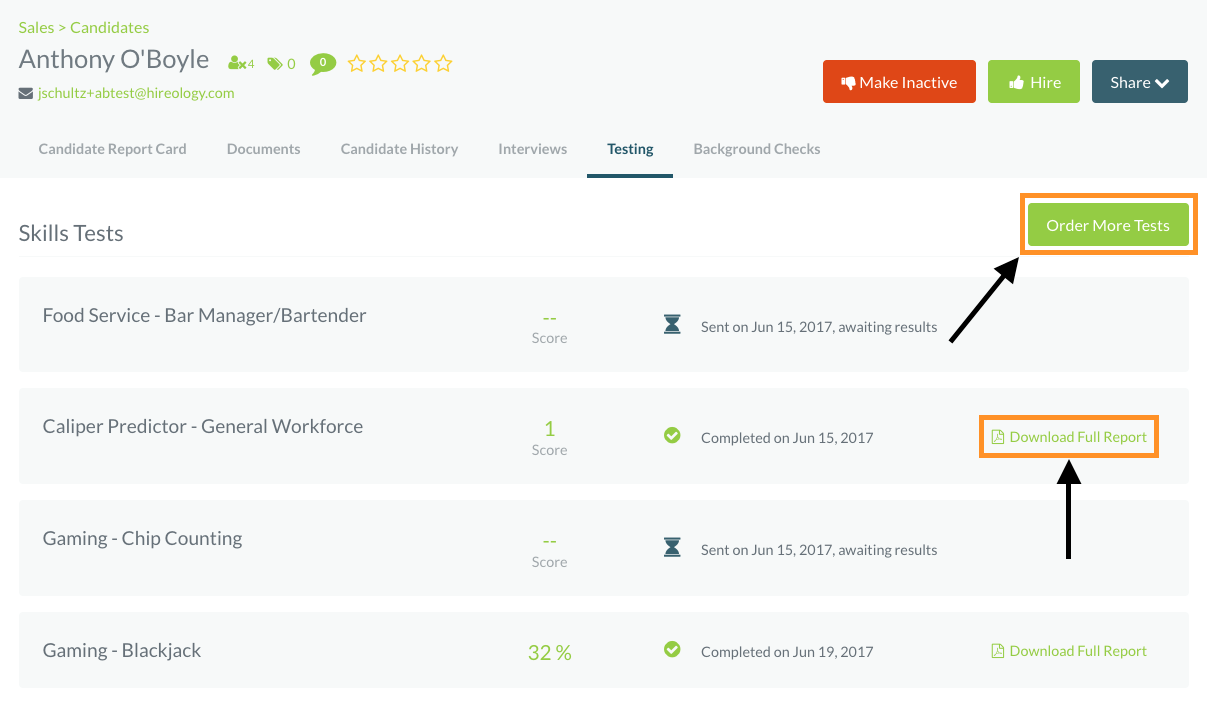 Last Updated: 8/14/2017