If I email a candidate through my account, can I see their response in my account as well?
Yes! If you happen to use our email feature through your account and the candidate responds to you, then you will be able to see a record of all correspondence right in your Hireology account.

To find this history, first log into your Hireology account and search for your candidate using the magnifying glass from the navigation bar.





Once you click on the magnifying glass, you will be able to search for your candidate. When their name appears in the dropdown menu, click on their name.

You'll be routed to the candidate edit page -- click on the job title they are associated to.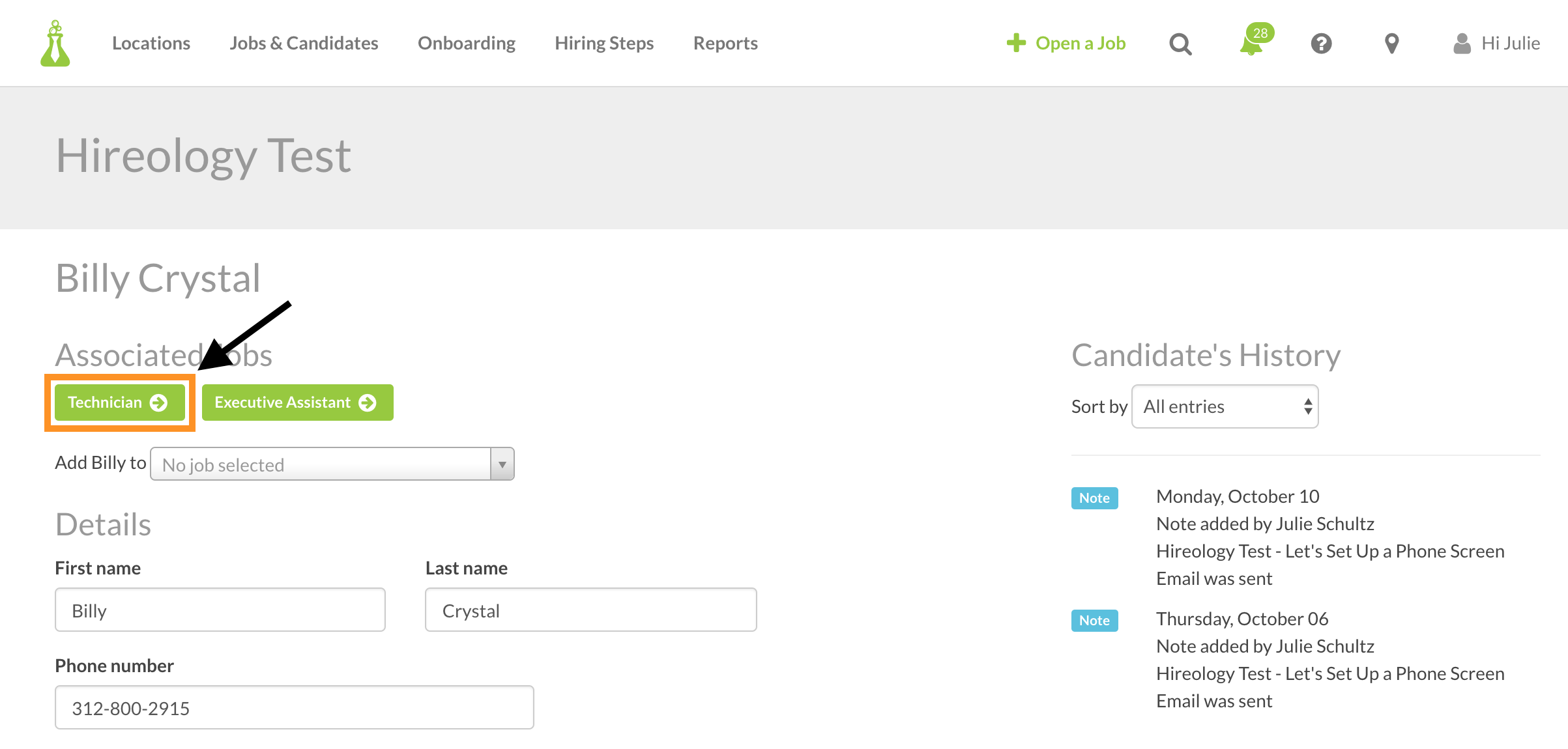 On the Report Card page, click on the 'Candidate History' tab to review all actions taken on this candidate.




On the 'Candidate History' page, you will see the conversation. Here, click on the 'See More' button to expand the view and see the entire email thread. 




Once collapsed, you can review the thread and even reply straight through your Hireology account. When clicking on 'Reply', you will have the opportunity to use all of the email templates stored within your account.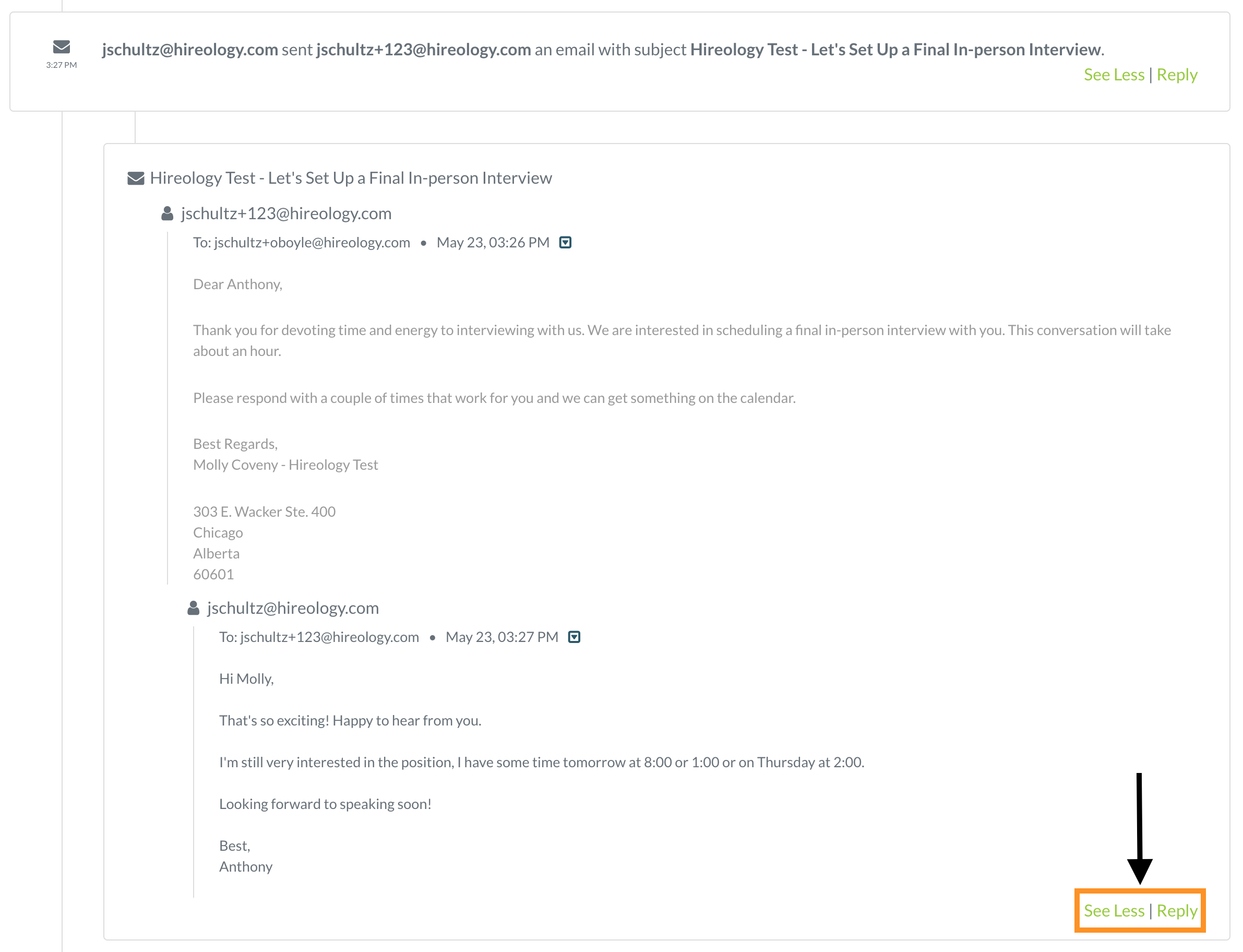 Last Updated: 5/23/2017