How do I know when a Caliper has been completed?
Once a candidate has completed their Caliper, the hiring manager that ordered the assessment will receive a notification email with the results attached.

If there are others in your organization that you would like to receive a notification once the results are ready for view, you can do so by clicking the 'Users' option from the dropdown menu on your Settings.




On the User Settings menu, click on the 'Notifications' tab. Towards the middle of the page, you'll see a heading for 'Caliper Assessment Results'. Using the search field, start typing the user's name you would like to add to the distribution.

Select their name from the dropdown menu, they'll now be added to all Caliper completion notifications.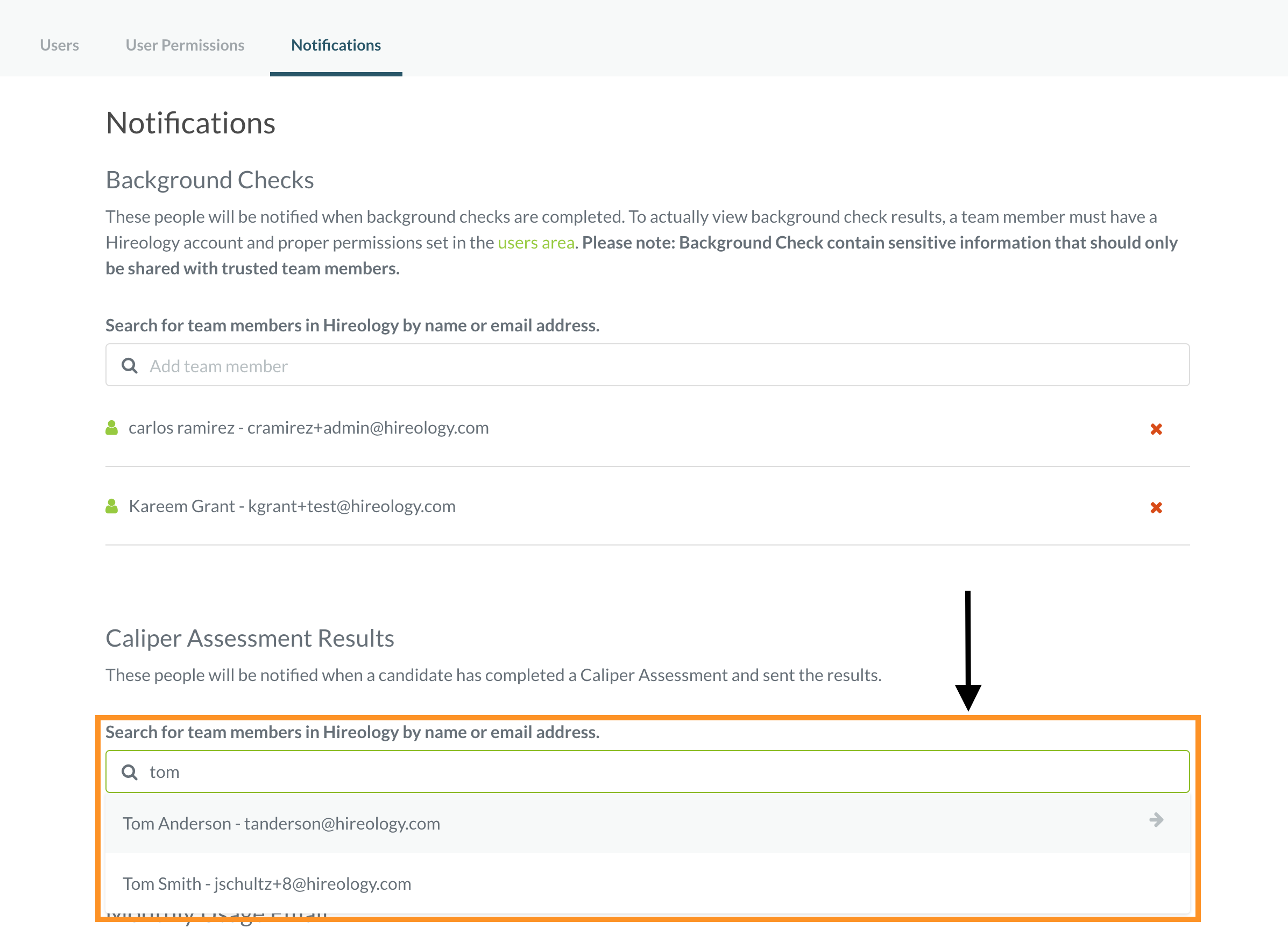 Last Update: 8/14/2017