Can I reuse an interview for other jobs? How?
Yes! Any of the interviews you create in your Hireology account can be used, reused, and used again with any of the jobs you open up in your account.

You do this by creating or adjusting a hiring process for any given job. When you first create a job within Hireology, you are prompted to create a set of hiring steps (or the overall hiring process) for that given job. This is essentially the path that every candidate is going to take from application submission to clicking the hire button.

To apply a certain interview to one of your hiring processes, navigate to the 'Hiring Steps' page of your job using the edit job feature.

Here, you will see all of your hiring steps, including your interviews. To update an existing interview that's already in your process, click the downward facing arrow next to the interview and select from the dropdown list.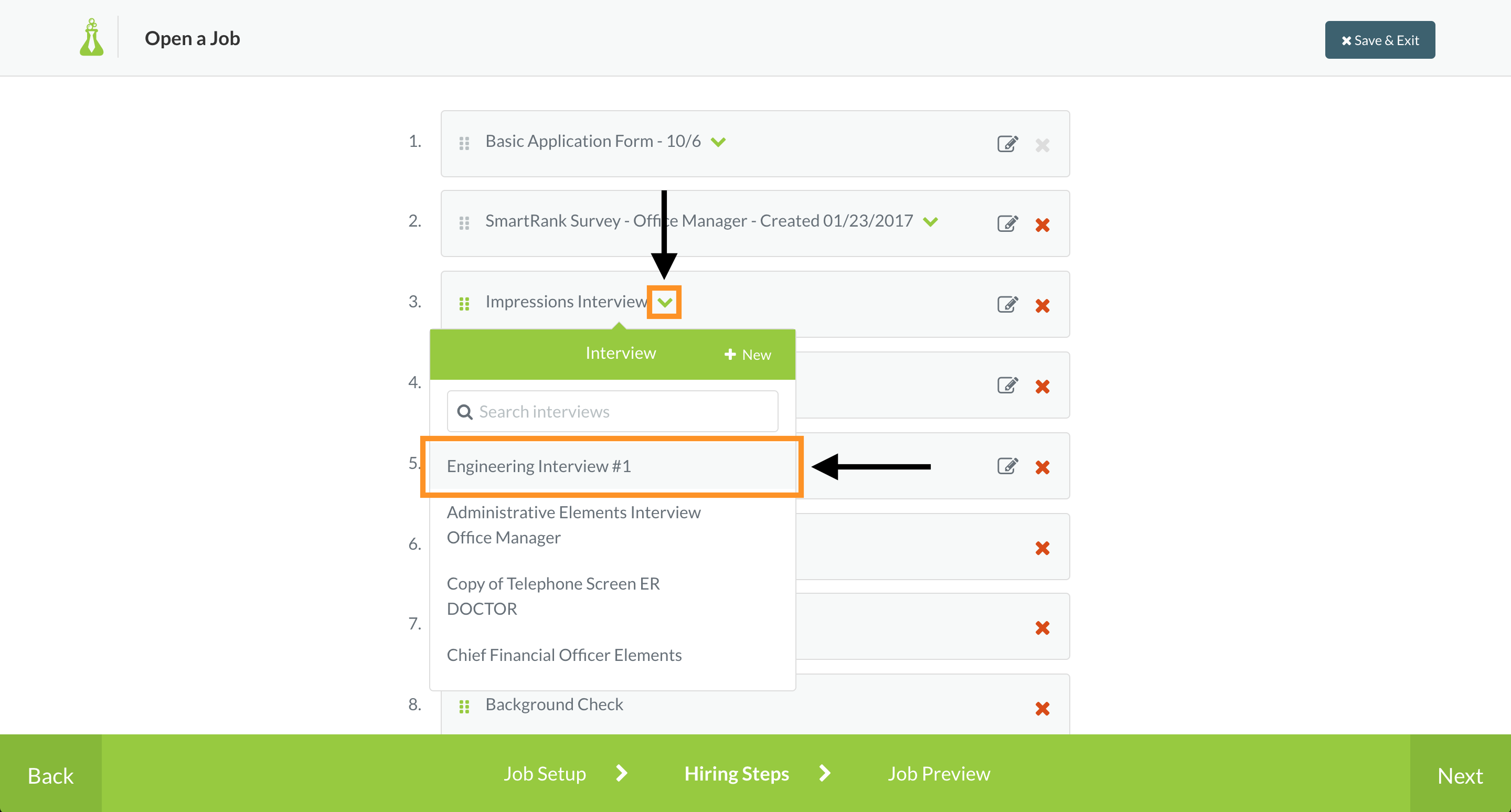 To add a brand new interview step to your process, scroll down to the bottom of the screen and click 'Add hiring step'. Click on 'Interview' from the dropdown menu then select your interview from the options.

Don't forget to click 'Save & Exit' if you update anything!






Last Update: 3/28/2017