Can I move hiring steps around?
YES! Your Hiring Process is fully customizable so if you want to send reference checks between the phone and in-person interviews, you totally can.

This helps to reiterate the need to have a consistent, repeatable hiring process that any of your hiring managers can easily catch on to.

To start, click on the 'Jobs' tab from the navigation bar at the top of any page within your Hireology account.

Next, click on the pencil icon under the job you would like to make adjustments to your Hiring Process for.




You'll automatically be routed to the Job Setup page. Here, you can make edits to your job description, title, locations, hiring manager, etc. If you don't need to make any changes, simply click the 'Next' button in the bottom, righthand corner.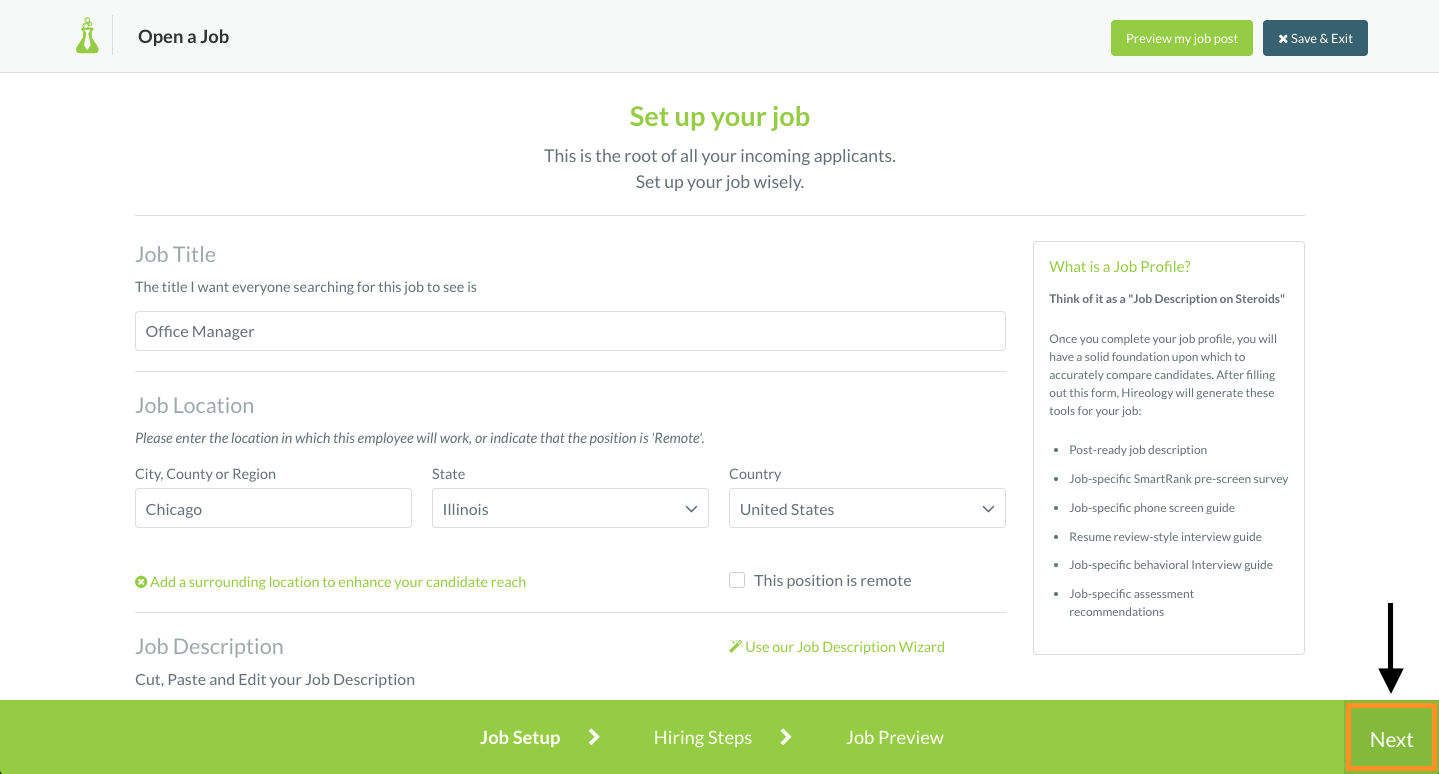 To move hiring steps around in your process, click the green dots to the lefthand side of the individual step then drag and drop it to the position of your liking.

You can also remove steps by clicking the red 'x' next to a step, edit guides, and/or add new steps to your process right from this page, if you'd like.

Once you have everything set up to you're liking, click the 'Save & Exit' button in the top, righthand corner.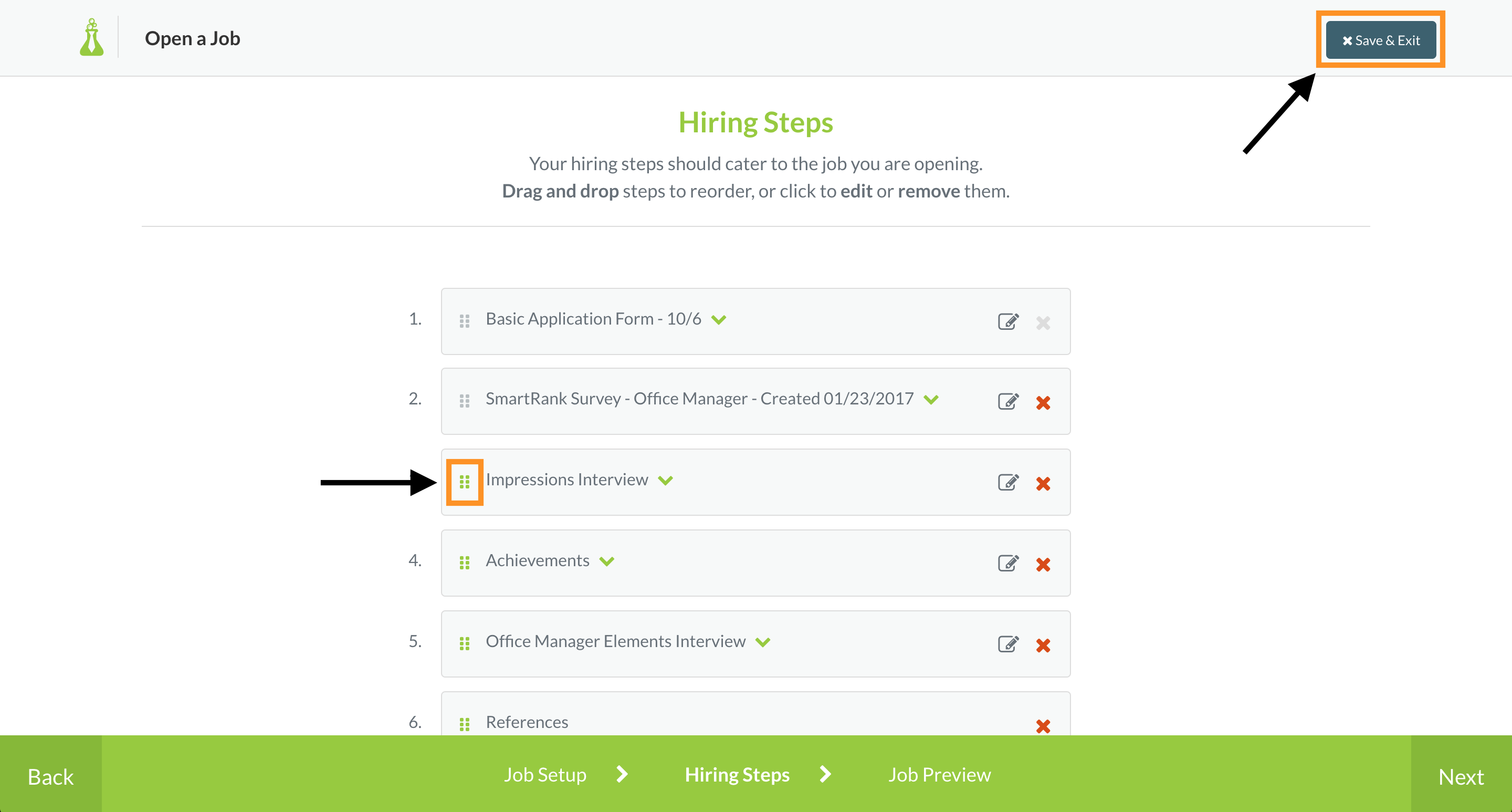 Last Updated: 7/31/2018