How do I turn off the Prescreen Survey?
If you no longer wish to use the Prescreen survey to screen your applicants, you can easily turn off the Prescreen survey by editing your Hiring Process.

Step 1: Click on the 'Jobs' tab from the navigation bar at the top of the screen from any page within your account.

Step 2: On the Jobs page, click on the pencil icon to edit the job.




Step 3: You'll first be routed to the Job Setup page where you can make adjustments to the job description, location, and other settings. If you don't need to make any edits here, click the 'Next' button on the bottom of the page to move on to the Hiring Steps.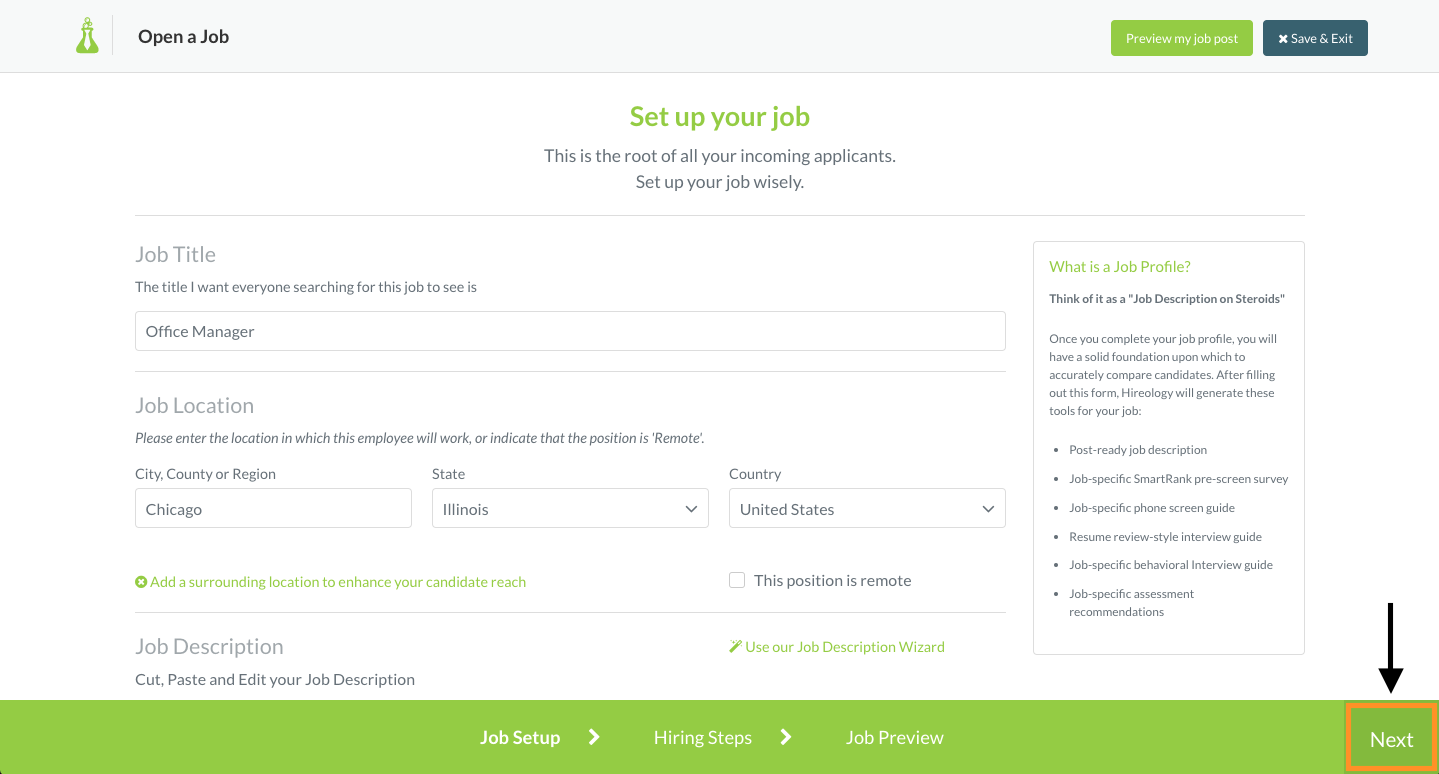 Step 4: On the 'Hiring Steps' page, you will be able to toggle all of steps in your hiring process for this specific job. You'll be able to edit the interviews, application, and verification tools here. To turn off the SmartRank Survey, click the red 'x' next to the SmartRank Survey step then click the 'Save & Exit' button at the top of the page.

The Prescreen survey for this job will now be turned off.







Last Updated: 7/31/2018